Committed to helping you succeed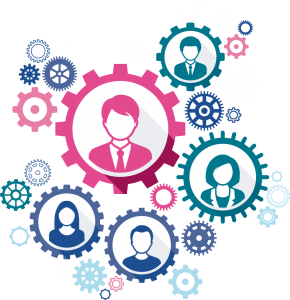 Peter is a skilled and experienced operational excellence leader with extensive project management, Lean Six Sigma and continuous improvement credentials.
A recognized international expert in Lean Six Sigma Deployment, Peter has significant experience in applying a wide range of change and improvement tools, including Lean, Six Sigma and TOM to develop and deliver a range of successful continuous improvement and operational excellence programmes in a number of industries, both as a leader within the business and an external consultant.
He worked in Engineering, Construction, project management and operations management with ICI and DuPont. Then, after becoming a Master Black Belt, he has led Lean Six Sigma Continuous Improvement programmes with American Standard and as General Manager Continuous Improvement for Royal Dutch Shell.
Peter has also consulted in Continuous Improvement with IBM Global Business Services and as a Director with Deloitte MCS Ltd with assignments in Chemicals, Utilities, Oil and Gas, Energy, FMCG and Engineering.
He has
Led and coached multiple business transformation programmes to deliver significant P and L impact together with capability development and culture change
Experience in asset operations management and exposure to a wide range of energy, utilities and FMCG businesses
Extensive Lean and Six Sigma skill set with a strong track record of value delivery
Peter has led and supported multiple operational excellence transformation programmes and can play a variety of roles from transformation leader to change manager and business coach.
Equally comfortable with coaching and supporting senior managers to shape a programme as well as developing teams and individuals to deliver.
Has used CI to deliver sustainable step change improvement in customer satisfaction across a complex global business along with significant reductions in cost and working capital
Has developed continuous improvement organisation with capability embedded in operating units to deliver sustainable gains
Peter qualifications include BA in Engineering Science and Economics, Oxford University,
Certified Lean Six Sigma Master Black Belt and Lean Master,
Diploma in Advanced Operations Strategy, Harvard Business School
Peter is fluent in German