Our range of courses transfer the skills and knowledge you need to implement successful process improvements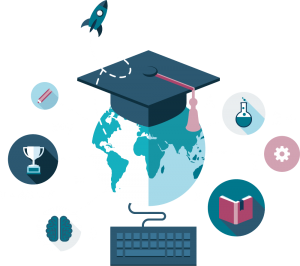 In-house and open training
Our approach to both in-house training and open training is modular allowing 'mix and match' to suit particular business and individual needs.
The emphasis for our training is on the practical application of Lean Six Sigma back in the workplace, not just theory.
A brief outline of the training modules we offer are outlined below, for this year's course dates please click on the link.
| Module | Title | Purpose | Days | PDF |
| --- | --- | --- | --- | --- |
| #0 | Yellow Belt | Learn how to successfully participate in improvement projects and use a range of simple tools. | 1-2 | |
| #1 | Green Belt Foundation | Learn how to successfully lead improvement projects and solve problems in a structured way using DMAIC supported by a range of lean & sigma tools. | 5 | Download |
| #2 | Data-Analysis and Statistical Problem Solving with JMP® | Learn how to solve 'real world' process, service and customer experience problems using Visual Sigma analytical techniques. | 3 | Download |
| #3 | Advanced Modelling & DOE | Learn how to build predictive statistical models from historic data and to design experiments to collect new data in a highly optimised way. | 3 | Download |
| #4 | Change Leadership Masterclass | Whether you are delivering a change programme or leading projects this work-shop will give you the tools and techniques that really make a difference to become a better change leader. | 2 | Download |
| #5 | Design For Lean Six Sigma | Learn how to design new products and services that meet customer needs, deliver competitive advantage and are launched fit for purpose right first time based on the principles of 'Quality by Design'. | 2 | Download |
| #6 | Opex Leadership Masterclass | This workshop is directed at helping leaders in operational excellence, lean and continuous improvement enhance their skills and become even more effective in their role.It specifically addresses how to maximise business impact achieve greater traction for improvement programmes and OpEx activities in an organisation. | 2 | Download |
For "belt" certification purposes we recommend the following modules.
For Master Black Belt the recommended training is based on an individual gap analysis.
of delegates strongly recommend our training to others
green and black belts trained by us to certification
of MBBs certified with the BQF have been trained by us
"Excellent course! – Lots to take in but delivered in a way that made it both enjoyable and memorable. Totally fabulous week and now looking forward to putting it into practice"

Susan McKenna, CI Leader, Macfarlan Smith
"Perfect pace, good sensitivity to colleagues ability and learning style. Very positive and encouraging throughout…A pleasure"

James Pogson, Director, Laterooms
"Extremely good. Great mix of exercises and practical work. Overall fantastic!"

Clare Boyle, Manager, Fujifilm
"A very rewarding and entertaining week. Great Training"

Steven Mitchell, CI Manager Fujifilm
Interested in training with us?