Process Improvement Methodology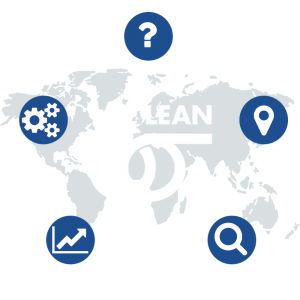 Lean Six Sigma - what is it?
Many tens of thousands of organisations around the World in all sectors and of all sizes are using the Lean Six Sigma method to deliver unprecedented returns and to build a new performance culture throughout the business focussed on delivering what the customer really wants.
Lean Six Sigma is today's most widely used Process Improvement Methodology, combining the "best of the best" from approaches proven around the world over the last 30 years.
Lean is focussed on improving 'flow' – efficiently delivering what customers want, eliminating waste, identifying and removing bottlenecks and constraints, and ultimately making processes more customer focussed, responsive, and delivering a better customer experience.
Six Sigma is aimed at improving quality – Understanding the customer quality needs, Identifying and removing the root causes of defects in products and services, using a data driven and systematic approach to pinpoint and resolve critical problems.
Lean Six Sigma combines the best of each bringing them together into the systematic DMAIC improvement method which can be readily trained throughout the organisation
Combined with strong leadership commitment, Lean Six Sigma provides an incredibly powerful set of tools and techniques to drive performance excellence and continuous improvement across all of business activities from core operations, Innovation, sales and marketing, supply chain, HR, Finance etc.