Committed to helping you succeed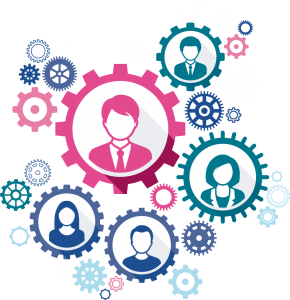 Andy is an internationally recognised expert consulting in Lean Six Sigma deployment and process improvement.
With over 30 years experience in chemical process and manufacturing businesses within DuPont and ICI , Andy has held a wide range of roles in quality, operations, engineering, research and development, planning, new business startups, design, capital projects and purchasing.
Leading implementations across Europe, USA and Asia, his reputation has grown through his belief in sharing his experience of how theory works in practice. He enjoys helping companies maximise the business benefit of process improvement and working at all levels from executive strategy development and deployment, through to shop floor training and project coaching.
His consulting assignments have included clients in Chemicals, Glass and General Manufacturing, Banking, Nuclear Power, Pharmaceuticals, IT, Aviation and Health care. He is also a Senior Assessor for the British Quality Foundation Lean Six Sigma certification programme.
Highlights include:
Developing and supporting a Global Continuous Improvement Programme for a blue chip company
Training and coaching hundreds of people in Lean Six Sigma at all levels across the world
Developing a quantified deployment benchmarking audit
Leading a deployment that consistently delivered hard benefits in the top quartile
Reenergizing a moribund regional deployment and achieving best in class within 2 years
Upgrading and implementing a global Innovation process that doubled the hit rate of New Product Development
Applying Lean Six Sigma to IT implementation
Author of a chapter in the book Visual Six Sigma about which Mikel Harry said, "The authors of this book have done an outstanding job of illustrating how the practice of six sigma can be simplified and made more user friendly through the use of visual data analysis methods"
Areas of particular strength and interest
Executive level advice and coaching on Improvement Programme design and diagnosis
Benchmarking and assessment
Training, mentoring and project coaching for executives, Champions, Master Black Belts, Black belts and Green Belts – taking potentially dry materials linking them to the situation and making the training fun and relevant
Tailoring Six Sigma, Lean and other improvement methodologies to best suit the particular business, organisational and cultural needs
Maximising delivery of deployments with appropriate integrated organisational development