What people are saying about us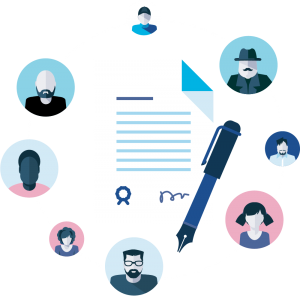 "A massive thank you to Process Insight for delivering an outstanding programme of remote training in Data Analytics. We'd originally planned for the training to be done in person then Covid came but this did not stop Process Insight! They adapted with agility and delivered each of the training modules online with huge success. A particular bonus was being provided with recordings of each session so we now have the ability to play-back the training whenever we want to refresh our learning. True professionals, always helpful and a pleasure to work with – we cannot recommend Process Insight enough!"
"Best Lean Sigma Training you can get. Outstanding."
"Their sense of humour, pragmatic style and wealth of practical experience make them a joy to work with. Highly recommended."
"Able to grasp complex business issues quickly and see practical ways of addressing them. If you are trying to understand Lean Six Sigma and how it can benefit your business then PICL should be your first port of call!"
"Excellent course! – Lots to take in but delivered in a way that made it both enjoyable and memorable. Totally fabulous and now looking forward to putting it into practice."
"PICL have supported several key strategic programs at ColorMatrix – helping a number of key individuals deliver much better and quicker results as a result of their involvement."
"Intelligent, enthusiastic, passionate – Process Insight work well with anyone, from senior management to the most junior members of the team. Great skills transfer."
"Process Insight have delivered great value by adapting Opex best practices to work in our highly regulated environment."
"Process Insight have really helped us make sense of our data by demystifying statistics. Now, for the first time, we are able to see relationships though all the noise in the data."
"A very rich vein of experience that was used at every step in the process."
"I was dreading the training. I had no idea stats could be useful and fun. A great big thanks for making it come alive. I am using the insights gained with my customers and they love it."
"Extremely Good. Great Mix of exercises and practical work. Overall fantastic!"
"They get on easily with their clients, build trust and create a great learning environment which in our case has led to smart implementations and performance improvements."
"Make a good business decision and hire them – it's as simple as that."
"Always provide a high quality value add service and act as a general sounding board for any deployment road blocks or performance issue in my business area. I would highly recommend."
"Excellent consultants, trainers and coaches. The standard of work provided is exceptional in all aspects."
"Fantastic trainers, fantastic course. I was amazed at how quickly I was using JMP to solve real and difficult problems."
"Our manufacturing processes were very variable and badly understood. Process Insight helped us to make sense of our data to get under control and then de bottleneck the line. We now have the internal capability to tackle similar problems."
"Great ability to understand issues and find ways to address them."
"Intelligent, enthusiastic, passionate and fun. Their pragmatic style and wealth of practical experience make them a joy to work with. Highly recommended."
"Perfect pace, good sensitivity to colleagues ability and learning style. Very positive and encouraging throughout… a pleasure."
"Andy is for me like Yoda in Star Wars, a mix of charisma and strangeness at first, then a real master of the Lean Six Sigma world with passion and real long experience."
"Knowledge and skill in Lean Six Sigma is evident … strongly recommend using them again to help us to continue to deliver genuine business benefits."
"Helped us with the implementation of Lean Six Sigma through our German organization. ..were able to blend the programme to our unique needs in order to maximize the benefit from the implementation."
"Quickly came to understand our business very well, and always able to come up with ideas that were insightful, refreshing and helpful."
"When applied in imaginative and pragmatic ways by Process Insight the Lean Sigma Tools can really improve the R and D process."
"Process Insight helped us find the big wins using Lean Six Sigma."
"We had lots of data but it was all over the place (different places, different formats, some by batch, some by time etc etc). Your JMP based solution is great. We now have all the data we need at our fingertips. SPC, reports and dashboards allow us to see what is going on and be proactive in driving improvements. For the first time we are now getting real value from our process analytics. We are no longer looking in a very misty rear view mirror."
"Great trainer, fab delivery, good materials, demanding content.
"The energy, passion and skill Process Insight put into training is second to none. The standard of work provided is exceptional."