Our coaching and mentoring support works at different levels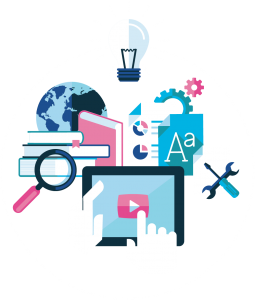 Coaching, Mentoring and People Development
We support our clients planning, leading and delivering of improvement programmes and projects.
We are thought partners for leaders who want to test new ideas and mentors for those who seek to tap into our wealth of practical industry experience.
For programme and project leaders we are coaching partners helping them to successfully apply their growing skills in practice and deliver results.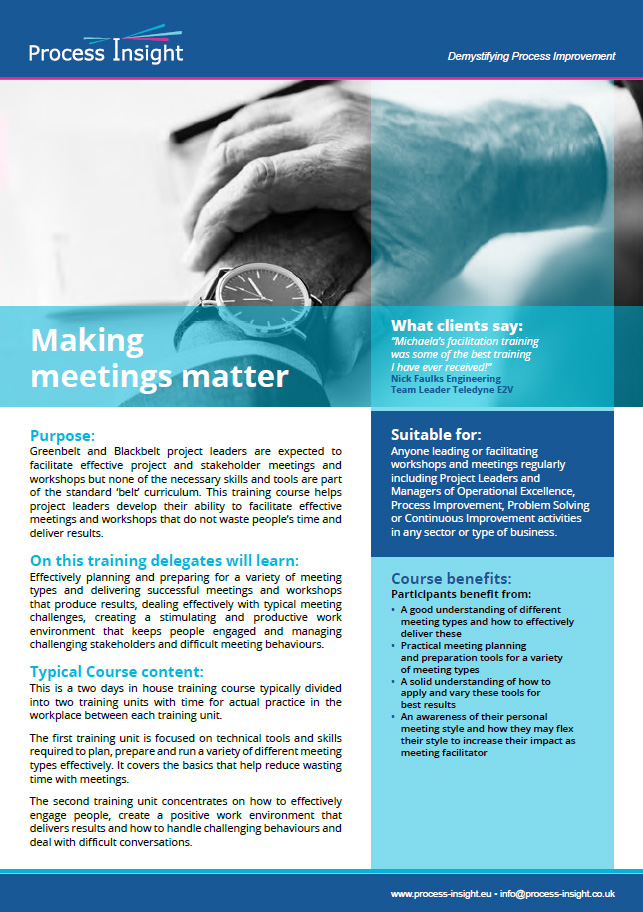 Click here to download our 'Making Meetings Matter' flyer for more information.
Why coaching and mentoring are so important
Most capability development programmes in support of CI and opex initiatives focus on developing technical skills and largely neglect the nurturing of people and change skills.
However the soft stuff is the hard stuff!
We combine our classroom based technical training with on the job coaching and mentoring and invaluable 'soft skills' programmes. Like all our capability development programmes we focus on practical application of theories and concepts enabling our clients achieve rapid results and to avoid common pitfalls.
Coaching, Mentoring and People Development
Project Coaching and Mentoring
Leadership Coaching and Mentoring
Sponsor / Champion Development
Team Development
'Belts', supplementing the 'classroom' training to support rapid and effective delivery of improvement projects back in the workplace
MBB's, Opex and Change Leaders to support them in their effective delivery of tangible and sustainable results across the business
Project Sponsors to support them in their Sponsor / Champion role
Change Agents and project teams to develop highly effective team working, stakeholder management and facilitation skills