These are the terms and conditions that govern your usage of this website, please read carefully.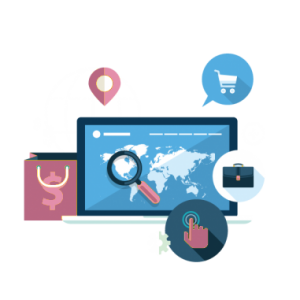 By using this site you agree to be legally bound by these terms and conditions. Should you not accept them, then please do not access this site.
We reserve the right to amend these terms and conditions at any time and without prior notice.
We may use a 'cookie' which is a small file that is placed on your computer's hard drive for record keeping purposes. This is to monitor customer browsing habits and site usage to help us to develop the design and layout of the site. The use of cookies does not allow us to retrieve contact information or personal data that could identify individual customers. You may modify your browser's settings if you do not wish to accept cookies.
We guarantee that any personal or contact details that you submit to us voluntarily will never be sold or shared with any third party without your prior consent, except when not to do so would be against the law.
Intellectual Property Rights
Images, trade marks, trade names and logos included in this website are either owned by Process Insight or are used with the permission of the copyright owner. You may not adapt, alter, copy, reproduce, republish, transmit or otherwise use the content of this website in any way except for your own personal non-commercial use or with the written consent of Process Insight.
We may provide links to other websites, however these links do not imply an endorsement of the content of those sites, which is beyond our control.
Whilst Process Insight will try to ensure the accuracy of the content of the website, we cannot guarantee that the information provided will be error free.
Process Insight shall not be liable for any loss of income or any indirect or consequential loss or damage as a result of your use of this website.
Process Insight shall not be liable for any loss due to the website being unavailable, which may occasionally be necessary to carry out maintenance or due to circumstances beyond our control.
These terms and conditions are governed by and interpreted in accordance with English Law.